Rajasthan high court ldc recruitment 2020-21
Rajasthan high court ldc recruitment 2020-21 :- हाई कोर्ट में एलडीसी के 1760 पदों पर भर्ती जारी | इसके ओल्ड क्वेश्चन पेपर व सिलेबस आप हमारी वेबसाइट से डाउनलोड कर तैयारी में लग जाए | इसके लिंक निचे दिए है |
Rajasthan high court ldc Syllabus :- इस बार Hindi & English के साथ Rajasthan gk को भी syllabus में जोड़ा | राजस्थान gk आप हमारी website से डाउनलोड कर तैयारी शरू कर दे | Syllabus Download करने का लिंक नीचे दिया है |
कनिष्ठ न्यायिक सहायक (Junior Judicial Assistant), लिपिक ग्रेड II (Clerk Grade – II) व कनिष्ठ सहायक (Junior Assistant) के Total 1760 पदों पर |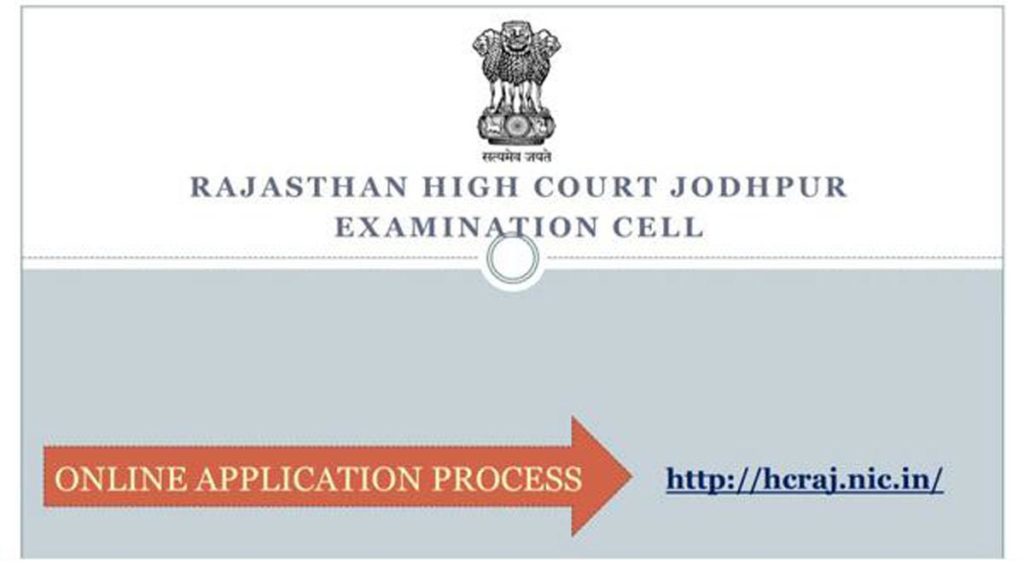 Rajasthan high court ldc
Total No. of Vacancies :- 1760 +
Online Application
Start Date – 30-03.2020
Last Date – 27.04.2020
Age Limit :– Between 18 years to 40 years
Educational Qualification : – Graduate + Must have basic knowledge of Computer.
Selection Process : – Selection will be made on the basis of written test and computer test (Typing and efficiency ).
Application Fee
General /OBC / SBC – Rs. 500/-
SC/ST/PwD – Rs. 350/-
Rajasthan high court ldc Typing :- हाई कोर्ट एलडीसी परीक्षा की तैयारी शुरू कर दी है तो इसके साथ ही Typing की तैयारी शुरू कर दे |
How to Apply : – Application form of Rajasthan High Court 2020 for the post of Clerk Grade – II, Junior Assistant & Junior Judicial Assistant can be filled online at Rajasthan High Court official website..
Official website :- hcraj.nic.in/hcraj/recruitment.php
New :- High court ldc notification 2020
Rajasthan High Court Ldc Typing and Efficiency Test :- Click Here
Rajasthan high court ldc syllabus 2020 (New)
Rajasthan High court ldc Question paper 2017
Download : E-books (Hindi, English & Rajasthan gk)
Download: Rajasthan gk (महत्वपूर्ण प्रश्न) pdf Click here
Download : New History E-books in Hindi – Click here
Free E-books :- Click here
Rajasthan High Court Stenographer Vacancy 2020 : Click Here
Rajasthan high court 4th grade vacancy 2019 – Click Here
Visit Home page – Click here